Welcome to Northpointe Village
ABOUT
Come home to Northpointe Village in Albuquerque, NM! Our apartments are located in a prime destination that brings the world to your fingertips. Enjoy being near shopping, fine dining, and entertainment with easy access to Indian School Rd NE and Tramway Blvd NE. Choose from our 1 bedroom apartments and 2 bedroom apartments that are complete with everything you need to feel right at home. Embrace being at the base of South Sandy Peak and moments away from UNM with access to Tramway Blvd. Our community offers the ideal combination of personal and community amenities. Here, you can discover endless ways to stay active and live well. At the end of each day, you will love coming home to a community that truly has it all. Join Northpointe Village today.
Address
12801 Indian School Road N East
Albuquerque, New Mexico
87112
Office Hours
Monday - Friday: 09:00 AM - 06:00 PM
Saturday: 10:00 AM - 05:00 PM
Sunday: Closed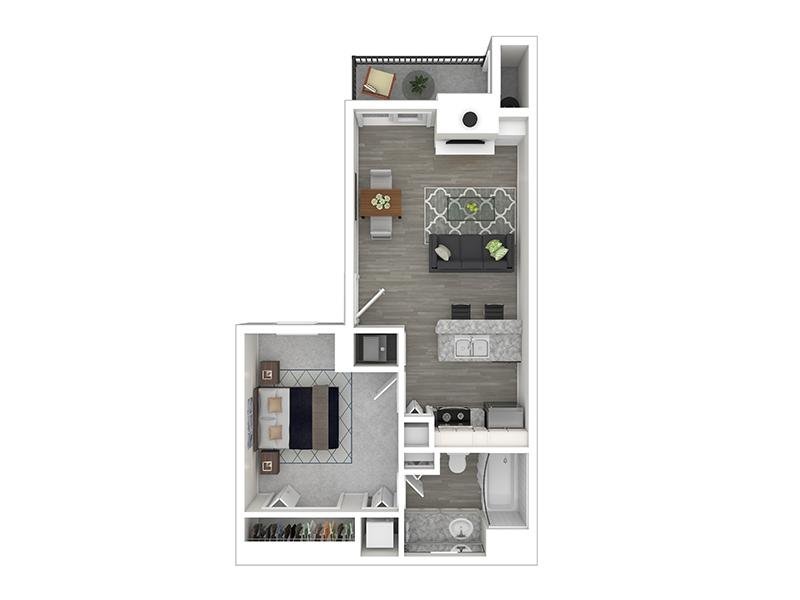 aspen
SQ FEET: 550
BEDROOMS: 1
BATHROOMS: 1
DEPOSIT: 200 - 250
PRICE: $1149
AVAILABLE: 2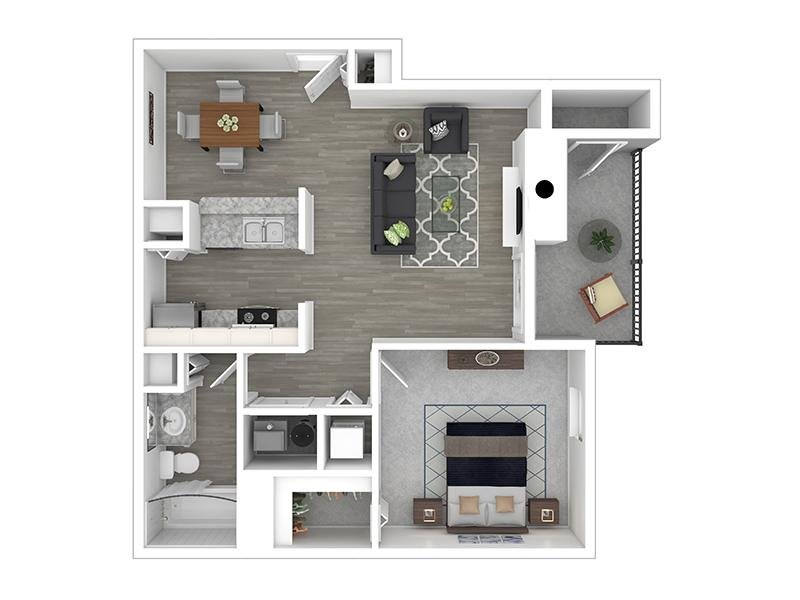 vail
SQ FEET: 734
BEDROOMS: 1
BATHROOMS: 1
DEPOSIT: 200 - 250
PRICE: $1270
AVAILABLE: 2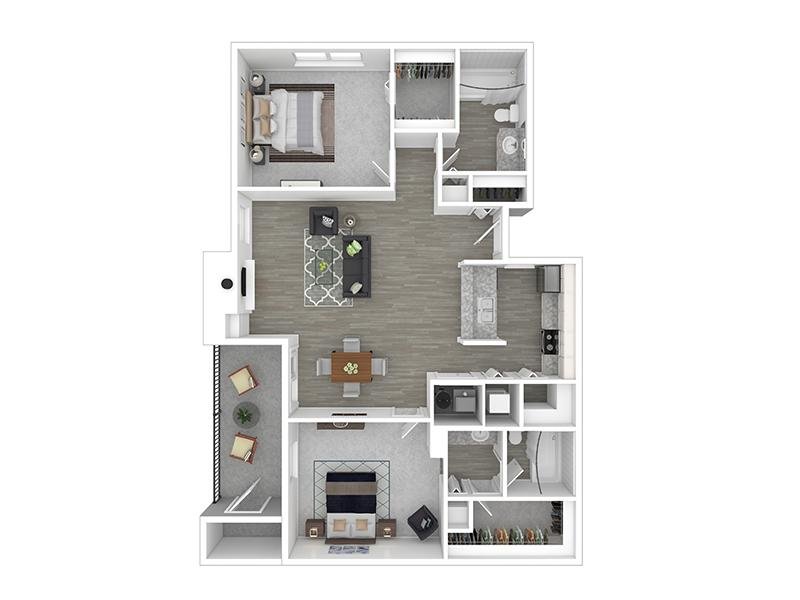 alpine
SQ FEET: 1044
BEDROOMS: 2
BATHROOMS: 2
DEPOSIT: 250
PRICE: $1525
AVAILABLE: 2
Apartment
Cable Ready
High Speed Internet Access
Wood Burning Fireplace*
View*
Fully Equipped Kitchen
Faux Wood Flooring*
Open Floorplans
Patio/Balcony*
Stackable Washer & Dryers*
White Appliances*
Black Appliances*
Evaporative Cooling
Property
Swimming Pool
Clubhouse
Courtyard
Hot Tub
Covered Parking Available
Pet Friendly
BBQ and Picnic Area
Newly Renovated Fitness Center
Professional & Responsive Management
Emergency Maintenance
Beautiful Landscaping
Antonio Acosta
Stars: 5
Me and my fiancé moved in and great experience so far cozy apartments ver quite and the best part Monique the leasing office was very nice helpful and respectful best help we've had from any place or anyone at apartment complex thank you
Nov 02, 2023
Ren Geezy
Stars: 5
Took a tour and Monica was awesome. She made the unit feel like home. Also she was very patient and helpful, also answered all my questions.
Oct 18, 2023
Jamie W. "Dragon" La Croix
Stars: 5
Awesome
Oct 02, 2023
Carmella C Ulibarri (Carmy)
Stars: 5
These apartments are amazing for the price we're paying and the amenities they have it's very well worth it
Aug 04, 2023
Rosemary F.
Stars: 5
Monica has been very professional helpful and patient. Despite the busy office and heavy phones ringing, she was very professional and were so happy with our interaction with her. Absolutely wonderful.
Jul 27, 2023
Harry McGILL
Stars: 5
The office staff is incredibly nice and very helpful.
Jun 13, 2023
RomanTheFourth
Stars: 4
Just moved in. Great place for the price. Had some issues with the air conditioning, but management addressed them and now it works great.
May 13, 2023
Kathryn Jorgenson
Stars: 4
Apr 26, 2023
Adam Dazzo
Stars: 5
Thank you to all the lady"s in the office for working so hard to get me in to this apartment. You made this a truly great experience. Monica thank you for keeping in contact with us and giving us updates while we went through the process. You all were awesome!!
Feb 28, 2023
Charlotte Hannett
Stars: 5
My son and I had a wonderful experience! Monica, Celeste and Antoinette were amazing! Super helpful and went out of their way to make this a wonderful e!
Feb 23, 2023
Angela Dominguez
Stars: 5
Love this community so beautiful and quiet. Very nice and affordable. Really had a great experience with Antionette Garcia the Property Manager. She is very friendly and knowledgeable. Make me feel like home. !!!!!!
Feb 06, 2023
Nicole Gabaldon
Stars: 5
Amazing staff! Especially Monica!
Feb 02, 2023
RICHU PHILIP
Stars: 4
Oct 10, 2022
Joy Rogers
Stars: 5
Sierra was extremely helpful. She was very patient and kind.
Sep 26, 2022
Kimery Doyle
Stars: 5
We always have a great experience here, and Raina, the manager, always saves the day!!!
Jun 11, 2022
Brittany Keltner
Stars: 5
The staff at Northpointe apartments are absolutely wonderful! Every time I have a request or problem it gets worked out quickly, and the property manager Reina always follows up which I really appreciate. The staff is always polite and friendly!
Jun 03, 2022
Wyatt Keltner
Stars: 5
I have lived at Northpointe for a few months, and I have been so happy with my experience. From the leasing process with Celeste all the way to my daily interactions with Reina have been wonderful. Reina has helped me with small issues that I've had, and gone above and beyond to make sure I'm satisfied. Highly recommend this apartment complex based on the staff alone! Additionally, it's always nice to see the staff hard at work- recently the front office staff (not maintenance or groundskeepers) but the front office staff themselves planted flowers and it really made the property feel homey.
Jun 03, 2022
Phillip Coffman
Stars: 5
We are getting this worked out.
May 09, 2022
Milissa L.
Stars: 5
love all the people here
Apr 19, 2022
Wyatt Keltner
Stars: 5
I honestly don't leave many reviews, only when service is exceptional. I lived here once before and didn't have many problems if any, but the second time living here the new staff has really made the difference. I was having trouble understanding how to use/access the online portal. I stopped by the office right before closing and the property manager Reina, took the time (even though it was the end of the day) to help me. She was so patient and friendly, and didn't make me feel like an inconvenience. Also, whenever I walk around the property and see her she waves and makes me feel like I am family. Awesome place to live and such an amazing manager!
Mar 25, 2022
Mason Hawk
Stars: 5
Maintenance is responsive, overall a great place to live.
Feb 18, 2022
BriAnna Koehler
Stars: 5
I have lived in Northpointe for a few months now and we really enjoy our apartment. We moved into a renovated unit so there were some issues when we first got here that took awhile to fix due to supply chain issues and maintenance capacity at the time. The front office was always willing to update me on the status (thank you for all your help Celeste!) and worked hard to get everything resolved as soon as possible. They now seem to be all caught up and my last request took less than a day to get fixed. The maintenance guys have also been so very helpful. It's hard to beat living somewhere with a fireplace (upstairs units only I believe), a beautiful view of the city, and within walking distance to the foothills.
Feb 11, 2022
Phillip Coffman
Stars: 5
I moved in after the new management took over. My unit is not a remodel, though management has been attentive to getting everything fixed. Currently, every building on the property is getting a fresh coat of paint. Recently, the parking lots were repaired and seal-coated. The pool area was improved near beginning of summer past. Since I do not have a remodel, I might be helping to point out something with my own unit. I like the covered parking, by the way. My unit is a two bedroom, two bath, and the bedrooms are large enough (I use one for an office, and there is plenty of space).
Jan 14, 2022
Becky Rager
Stars: 5
Living in apartments most of my life I can honestly judge them. Northpointe Village is a one of a kind place. The people in the office make you feel like family, and maintenance is like your brother coming to help you out. When I first moved in (6 years ago) a dear friend came to see it before moving back to Northern California. A few weeks later on the phone with her she said she prayed that her new place would be as charming as mine. What a compliment. Quiet, grounds are always kept up. The view is lovely, the fireplace is great, so is the patio. Having a washer and dryer is a must. I wouldn't be surprised if I stay here another 6 years . You need to check it out if you're thinking about moving.
Nov 08, 2021
Roseanna Frazer
Stars: 5
The staff was very helpful. I am relocating from Indiana and I really appreciated the follow-up calls with availability. Celeste, Reina, Harley were especially helpful to me. I am looking forward to living at Northpointe.
Oct 05, 2021
matt hijar
Stars: 5
Sep 21, 2021
Mr. M
Stars: 5
Office staff and maintenance have been the best. Have lived here for 2+ years and have just signed to stay for another year. Thank you for all that you do even during these crazy times.
May 13, 2020
Armani Neo
Stars: 5
Fast and efficient maintenance staff. Friendly and great service provided by office staff.
Jan 17, 2020
Tom Forth
Stars: 5
Have lived here for over a year now. Great community with great office and maintenance crew.
Jan 09, 2020
Dave Johnson
Stars: 5
Been a tenant here for several years, and April, Celeste and Maria have done an extraordinary job of changing the personality of the complex. In that a social interaction that was lacking in the past has been first and foremost with new management and it has created a congenial atmosphere unmatched with other complexes of this nature. Gabriel, Josh and Ramon additionally need to be recognized for their quick and expedient service and their personabLe interaction within the community.
May 13, 2019
Just Subscribe
Stars: 5
Very bad
Mar 31, 2019
C S
Stars: 5
Northpointe is well maintained and is in a perfect location. Plus they are reasonably priced! The landscaping is gorgeous!
Mar 27, 2019
Amy H.
Stars: 4
I really enjoyed my stay at Vintage Towers. I lived by myself here for about 2 years; 2009 & 2010. The location was awesome and a short walk to my...
Feb 26, 2019
Amy H.
Stars: 4
I really enjoyed my stay at Vintage Towers. I lived by myself here for about 2 years; 2009 & 2010. The location was awesome and a short walk to my...
Feb 26, 2019
Amy H.
Stars: 4
I really enjoyed my stay at Vintage Towers. I lived by myself here for about 2 years; 2009 & 2010. The location was awesome and a short walk to my...
Feb 26, 2019
Brittany Johnson
Stars: 5
Amazing staff and complex! Maintenance works fast to fix repairs, great air conditioning in the summer, and great heater in the winter. Very family friendly and great parking! Rent is also very affordable with flat rate utilities, dryer takes a couple times to Completely dry your clothes but other than that no complaints!
Sep 05, 2018
최승원
Stars: 5
I lived at a terrible complex previously and it was awful, I was miserable and living here has been just amazing... I love it here, no complaints about anything! Clean quiet good people in the office, fast maintainence and the other residents are nice. It's great here.
Sep 01, 2018
Cory Day
Stars: 4
Lived here for two years. Move from a one bedroom to a two in between. There was I believe a management shift in that time. However before and after we had very little complaints and the staff was overall nice and helpful. Probably the only apartment complex to have ever given most of our deposit back in between the two apartments we had and surprisingly after we bought a house and moved out. Cleaning charge was steeper then I'd like. But I won't complain when there was nothing on the ledger of false or over charged damage repair. They are a little above average in cost but they have in unit washer/dryer combos and maintenance was quicker then most to respond to repairs. Would surprisingly recommend for those looking for a nice apartment in a relatively cool (literally by about 2-5degrees) part of town.
Jul 07, 2018
Brandon Graham
Stars: 5
So far, loving it. Kelsey in the office was extraordinarily helpful and got me set up pretty comfortably. Known about these for a while and have visited a couple times. The apartments are dated but work great for my lifestyle.
Apr 02, 2018
Raven Raven
Stars: 5
Mar 16, 2018
Brennan Taylor
Stars: 5
Lived here since Aug '16. Overall excellent experience. Management has been helpful and friendly. Maintenance has been responsive. Never had any problems with noise or crime - the mailboxes were broken into a couple times, but added security around them seems to have fixed that problem. Rent has been steady and the apartments are good. This obviously isn't the nicest place in town but for the price is an excellent place to live.
Jan 26, 2018
Emily Guasco
Stars: 5
Me and my husband really like living here. The staff are nice. It never feels sketchy at night. The manager Lillian is always really helpful and kind.
Aug 23, 2017
Angela Chavez
Stars: 5
The staff Sandra, Lilly, and Liz have been great to us ever since we moved in last month. They're all very resourceful and know everything about the complex, we've never had an unanswered question. Last apartment complex experience was horrible from the get go and ever since we've moved in here it has just been enjoyable and peaceful. No loud noises from Neighbors or the main road on Tramway, our dogs seem very comfortable and you can't beat the prices here for the NE heights. The staff has already sent me a birthday card the first week we officially moved in, the complex is blessed to have these wonderful ladies working here. We are excited for new things to come with this complex with our expecting new family member. Thank you North Pointe Village for all of your professional and excellent service you have provided my husband I.
Aug 15, 2017
Jordan Keeley
Stars: 5
Management is excellent, maintenance is responsive and professional. The high occupancy rate speaks for itself.
May 12, 2017
MaKena Nash
Stars: 4
I have lived here for going on two years now, and for the most part it is a very nice apartment complex. My biggest complaint is the parking. Each apartment is assigned one covered parking space however, the rest of the parking does fill up very quickly in certain areas of the complex. I am forced to park quite far from my building pretty often. Another issue I had was when I renewed my lease the rent when up ($50). It is understandable they have to keep up with the rates of other apartment complexes, but I was not informed of this change until the day I was signing my new lease. Some great things about this complex is the maintenance. My washer machine started flooding my kitchen one evening, and they rushed over immediately! Although it took about a week to get a new one, the maintenance men were very nice, and even cleaned up all the water for me. I also like how well-kept the outside is. I always see the landscapers cleaning the parking lot, the bed of rocks surrounding it, and maintaining the grass and trees. This complex is SO green, and very clean on the outside. Also, you can see the mountains driving in, which is beautiful! Overall, this has been a great apartment complex for me. There is good and bad with all apartments, and Northpointe Village is no different. Despite the few troubles I have had while living here, I would still definitely recommend renting here!
Apr 26, 2017
Morgan
Stars: 5
Feb 09, 2017
Estevan Marquez
Stars: 5
Nice cozy place, good prices on apts. Great staff very helpful, THINGS GET DONE(fixed) in a timely manner.
Jan 07, 2015
Alicia E.
Stars: 5
I love it ! It a good first time moving out on your own. The rent is cheap but it is affordable housing. Your right down town San Jose you don't even need a...
May 02, 2014
Alicia E.
Stars: 5
I love it ! It a good first time moving out on your own. The rent is cheap but it is affordable housing. Your right down town San Jose you don't even need a...
May 02, 2014
amy garlick
Stars: 4
Feb 18, 2013
lois g.
Stars: 4
This was the best apartment I've ever had, until hostile party people moved in next door. I would move there again if I could. This is affordable housing,...
Jan 01, 2011
lois g.
Stars: 4
This was the best apartment I've ever had, until hostile party people moved in next door. I would move there again if I could. This is affordable housing,...
Jan 01, 2011